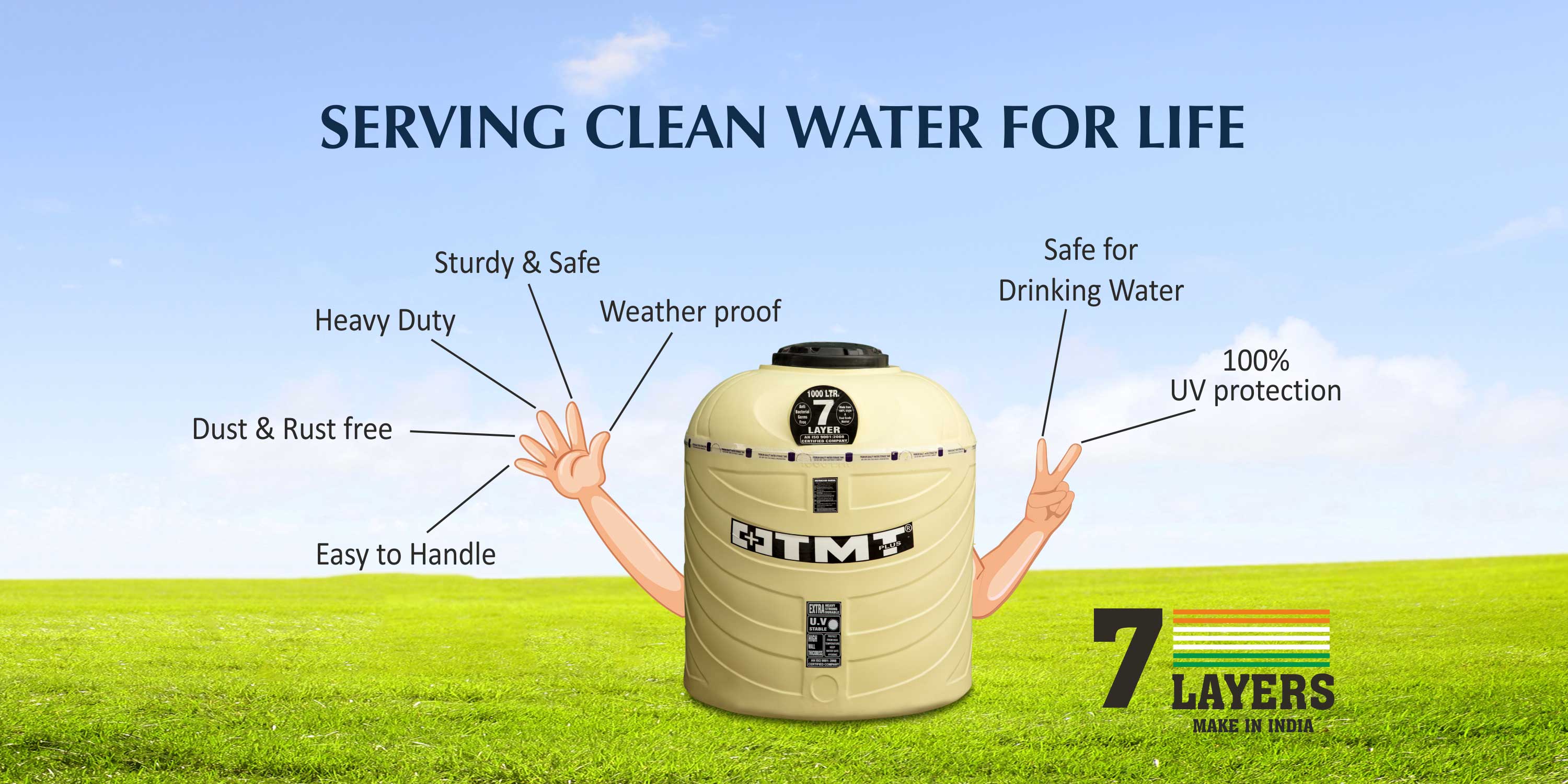 When it comes to taking care of your home and family, there are many things you should be aware of. One of the most important things you need to do is make sure you have the best water storage tanks in India that are maintained, kept up-to-date and made of high-quality material. If not, you could be putting your family at risk for water-borne diseases.
Stepping into the market for a new water tank with an empty mind can increase your chances of making blunders. Make sure you choose one that's durable and high-quality. Water tanks come in a variety of shapes and sizes, so it can be tough to decide which one is right for your needs.
Here we will discuss some nuances that one should not ignore.
Quality of Water Tanks
Any tank used for water storage must be of the highest quality to ensure the safety of the water. TMT Plus, the best water tank supplier in North India, manufactures Rotomold technology water storage tanks with 100 % virgin raw material (LLDPE) and fully automatic machines.
Airtight Lid
Many contagious bacteria and germs can enter our drinking water through open tanks or loose tank lids. The TMT Plus Water tank at the best price in Punjab has an air-tight lid that makes it weatherproof, dust & rust free, and free from harmful bacteria that can cause serious health problems.
UV-Protected Water Tanks
A good polyethene tank will have a light stabilising resin installed in it. These resins help reinforce the structural integrity of the plastic while limiting the degrading effects of ultraviolet radiation. UV rays are so damaging to the human body that they can cause cancer.
If the plastic has been exposed to ultraviolet rays, you may notice a chalky appearance, the component surface becoming brittle, and a colour change on the material's surface, all of which can be harmful to your health. The TMT Plus best quality 7-layer water tank has a carbon black middle layer that prevents the entry of harmful UV rays and results in longer life.
A trusted source of water!
The Best water tank supplier in north India, TMT Plus has everything a buyer needs in a water tank safe for quality of water, TMT Plus uses 100% virgin raw material (LLDPE) and fully automatic machines to manufacture Rotomold technology water storage tanks. Our water tanks contain the cleanest water possible because the material used to make them is 100 percent virgin, food-grade, ultra-violet (stabilised for heat insulation), and they all have an airtight lid.
Your trust is what makes us best.