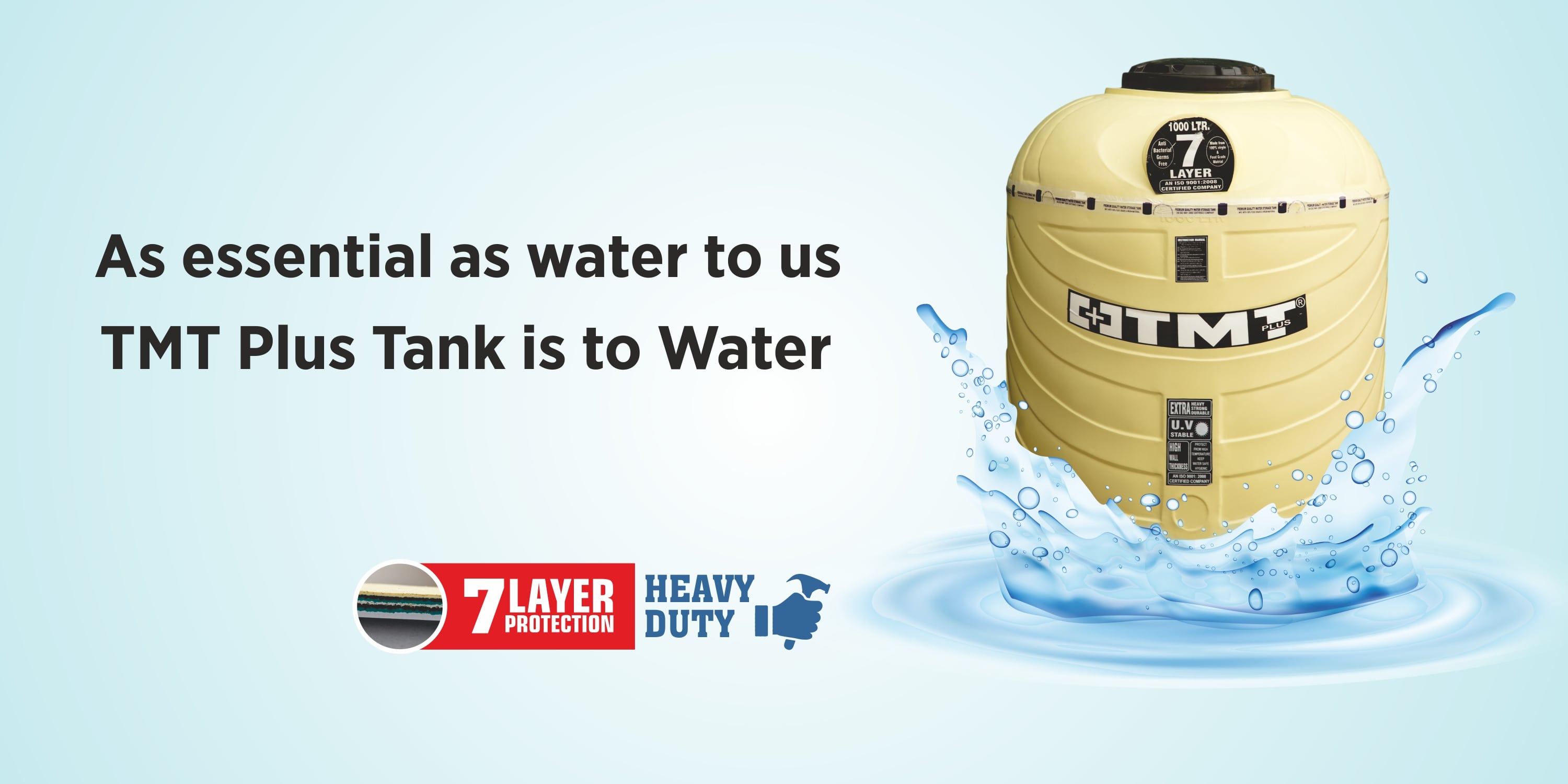 If you're like most people, you probably don't give much thought to your water supply. But what if you did? What if you realized that TMT Plus's Best quality 7-layer water tank in Punjab was one of the most important things in your life? Believe it or not, having this water tank can have several perks, including increased security and convenience.
In this blog post, we'll take a closer look at some of the benefits of having a water tank and why you should consider getting one for your home.
Reduces your bills
One of the healthiest benefits of getting a water tank includes less expenditure on buying water. Having a water tank lets you have your storage option for commercial, residential, and industrial purposes. Being a business owner means you must consider ways to save money and have a wise resource.
Your emergency buddy
At times when you face water storage due to some or other reasons, a water source can be a great source to help you in such a situation. Individuals may benefit from having a water tank for emergency purposes if they are required to stay in their homes for an extended period, such as during a widespread global pandemic.
Easy cleaning
You will be assured of the sanity of water if you have your water tank. Cleaning the water tank is extremely simple. Firstly, empty the tank, scrub it, and then wash it with a disinfectant or antibacterial spray. TMT Plus's best water storage tanks in North India are highly hygienic because the material used is 100% virgin, food-grade, ultra-violet (stabilised for heat insulation), and, most importantly, they all have an airtight lid.
Important for the well-being of the environment.
Although water tanks are great for the protection of your family, workplace, etc. they also help in protecting the environment because excessive rainwater could cause groundwater problems or erosion. As a result, if your system collects excess water, erosion will be reduced. Having a water tank for drinking water also helps to protect the environment by reducing the number of plastic water bottles you use.
The best water tank you can have.
If you are looking for a water tank, TMT Plus is your unquestionable water storage partner. With the most robust and reliable quality, TMT Plus has been the top water tank provider in North India. A water tank is worth a shot.