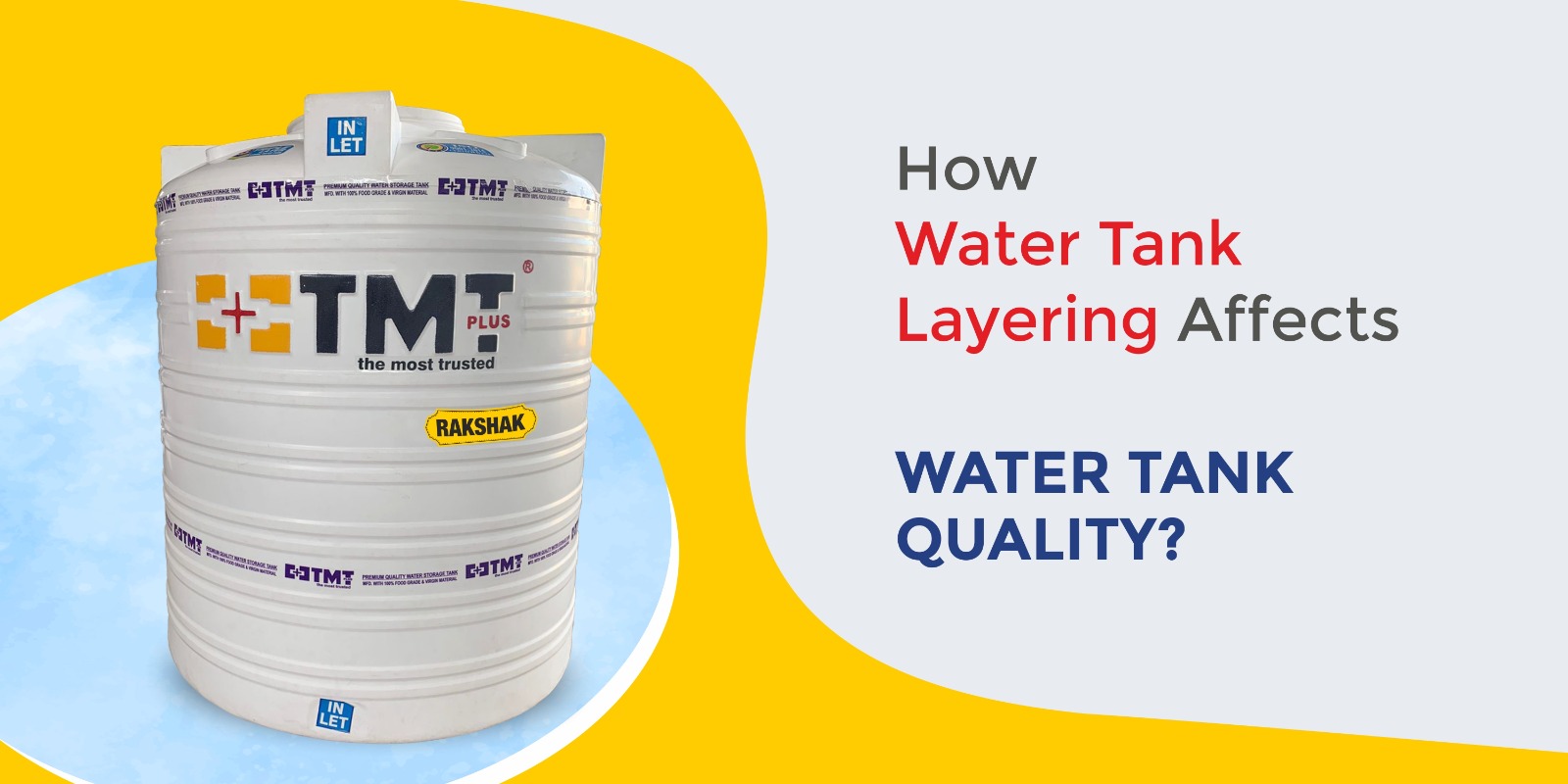 Water is essential for our daily needs, not only for drinking but also for other purposes, including cleaning, washing, bathing, etc. The purpose of water tanks is to store water and protect them from outside climatic conditions. It can get a little overwhelming when you go out to look for the best overhead water tank manufacturer that suits your needs due to an oversaturated market, but we are here to help you narrow down your choices.
What are the most common different layers of water tanks?
3-Layer:
A 3-layer weather-proof water tank has three layers of polymer for maximum impact strength, in addition to the dual-layer and a carbon black middle layer that resists the entry of harmful UV rays, resulting in a longer life. These tanks are lighter than concrete tanks and keep the water fresh.
4-Layer:
  A 4-layer water tank has a greater dose of Polyurethane Foam added for increased insulation, which is supported by a carbon black UV-protecting layer. It helps maintain the temperature of the water even when the outside temperature exceeds 45 degrees. These tanks are tough and lightweight, and they keep water fresh.
5-Layer:
Due to its innovative dual foam layer,
5-layer water tank
provides double insulation. At TMT Plus- the best water tank manufacturer in India, we have a 5-layer waterproof water tank that has a higher capacity to keep water cool even in the harshest climatic conditions. This tank is completely UV-proof thanks to the top, high-definition cover layer. It is also long-lasting and cost-effective. These water tanks are made of unbreakable materials and have a tough design.
7-Layer:
A 7-Layer waterproof water tank is a household name when it comes to multi-layered water tanks. TMT Plus's 7-layer water tank is UV-stabilised, shielding it from the sun's damaging rays. It is antibacterial, antioxidant, and carbon-protected due to its seven layers. These tanks have anti-bacterial layers, keep water fresh, are heavy-duty, have uniform wall thickness, and are long-lasting and cost-effective.
Why is choosing the TMT Plus Water Tanks the best?
Water tanks are manufactured by TMT Plus, the best water tank manufacturer in India, through fully automatic machines using rotomold technology and 100% virgin raw material (LLDPE). The water stored in these tanks is most hygienic as the material used for them is 100% virgin, food-grade, ultra-violet, and most importantly, they all have an air-tight lid.
These tanks have different capacities and serve different purposes and choosing the right water tank depends on our needs and usage. If the right water tank is not selected for the purpose of use, it may affect the quality of the water, as the tanks are manufactured with different layers to survive and keep the water clean from outside weather conditions. So, choose the right tank for yourself and keep the water pristine.