Water Tanks
TMT Plus uses 100% virgin raw material (LLDPE) and fully automatic machines to manufacture Rotomold technology water storage tanks. Our water tanks have the most hygienic water as the material used for them is 100% Virgin, Food-Grade, Ultra-violet (Stabilised for heat insulation) and most importantly they all have an air-tight lid.
3 Layer
TMT Plus 3 layer weatherproof water tanks are made up of three layers of polymer for best impact strength, in addition to the dual-layer, there is a carbon black middle layer that prevents the entry of harmful UV rays and results in longer life.
Light in Weight compared to concrete tanks
Weather Proof
Keeps the Water Fresh
3 layer water tank as Star model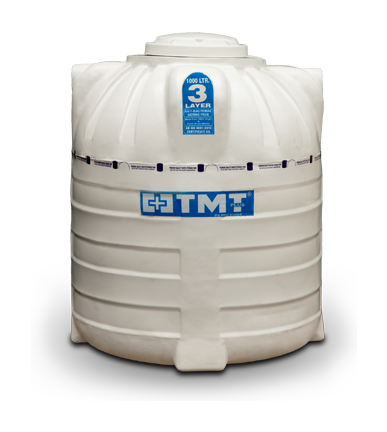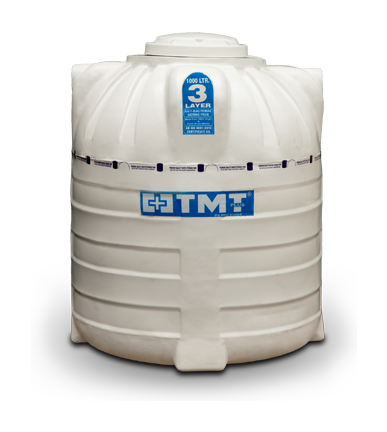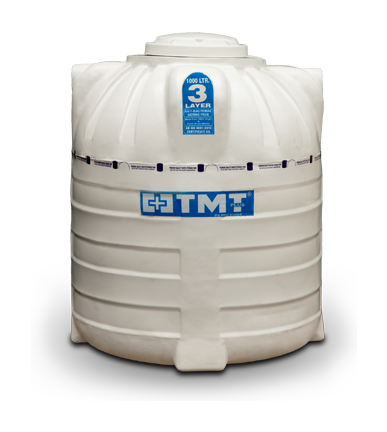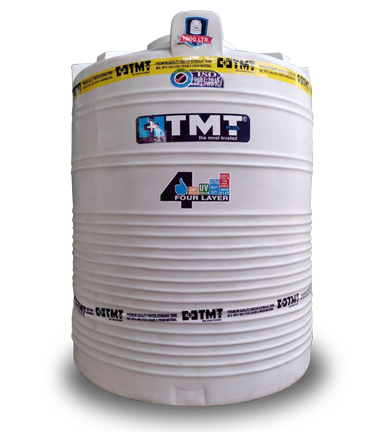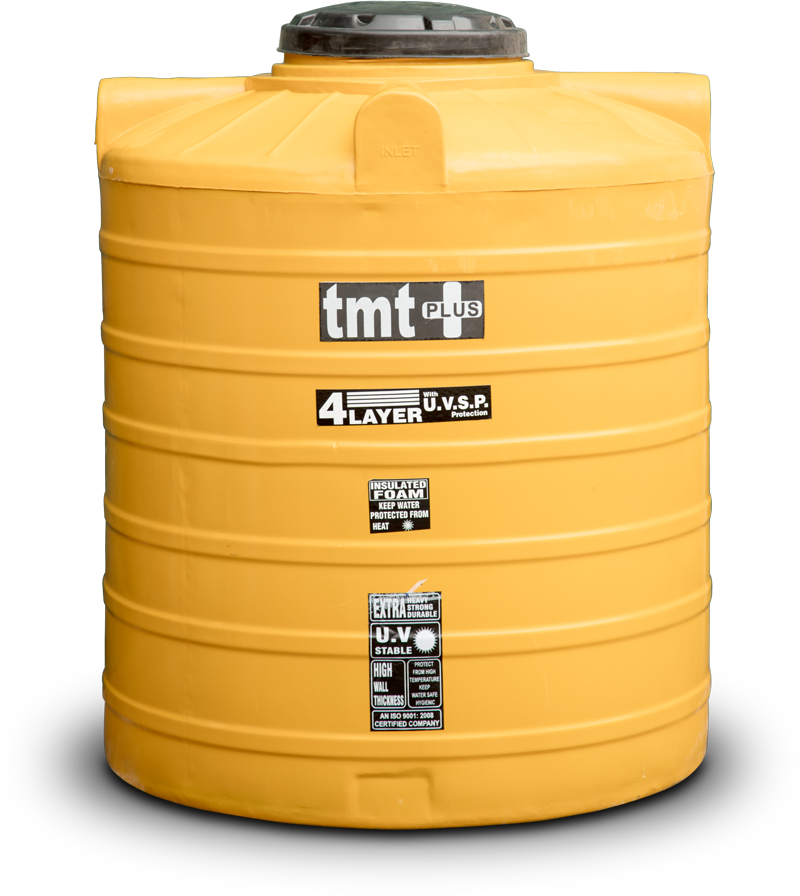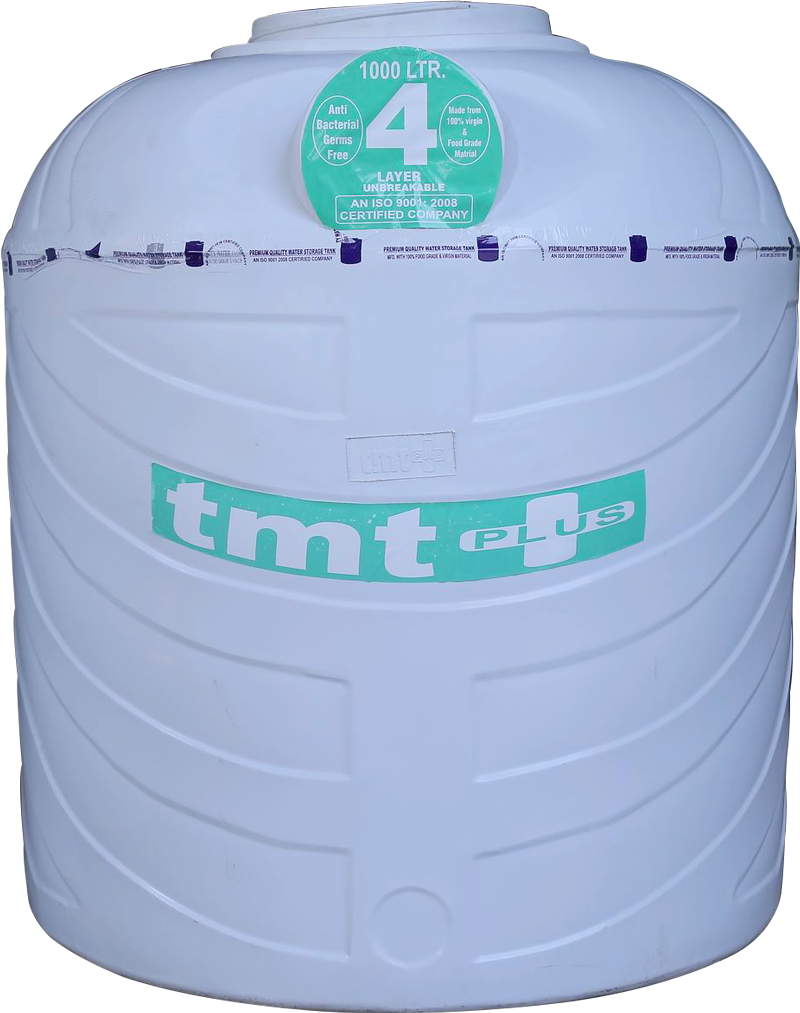 4 Layer
TMT Plus 4 layer water tank has a higher dose of Polyurethane Foamandis added to create extra insulation which is also backed up by a carbon black UV protecting layer. This helps to retain the water temperature when the environmental temperature crosses the 45-degree Centigrade mark.
Rugged & Light Weight Designs
Weather Proof
Keeps the Water Fresh
4 layer water tank as Vintage model
5 Layer
TMT Plus 5 layer weatherproof water tank has a higher capacity to keep water cool at the most extreme climatic conditions because of its special dual foam layer which ensures double insulation. The top high definition cover layer makes this tank 100% UV radiation-proof. Besides this, it is durable and economical.
Weather Proof
Leak Proof
Unbreakable
Rugged Design
5 layer water tank as Crown model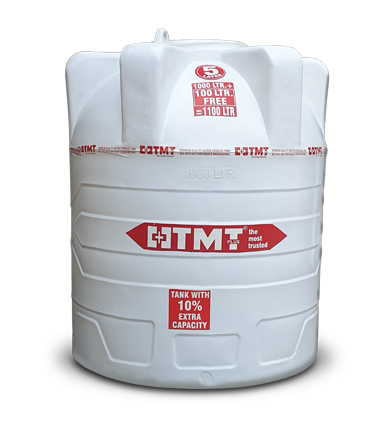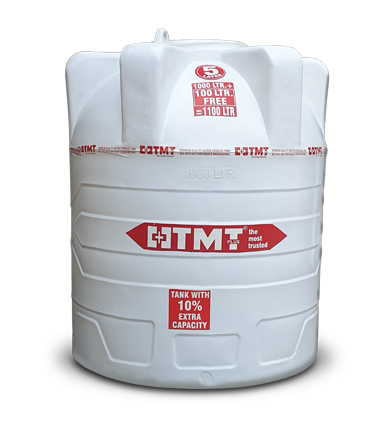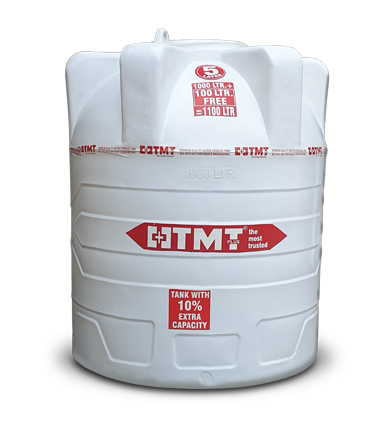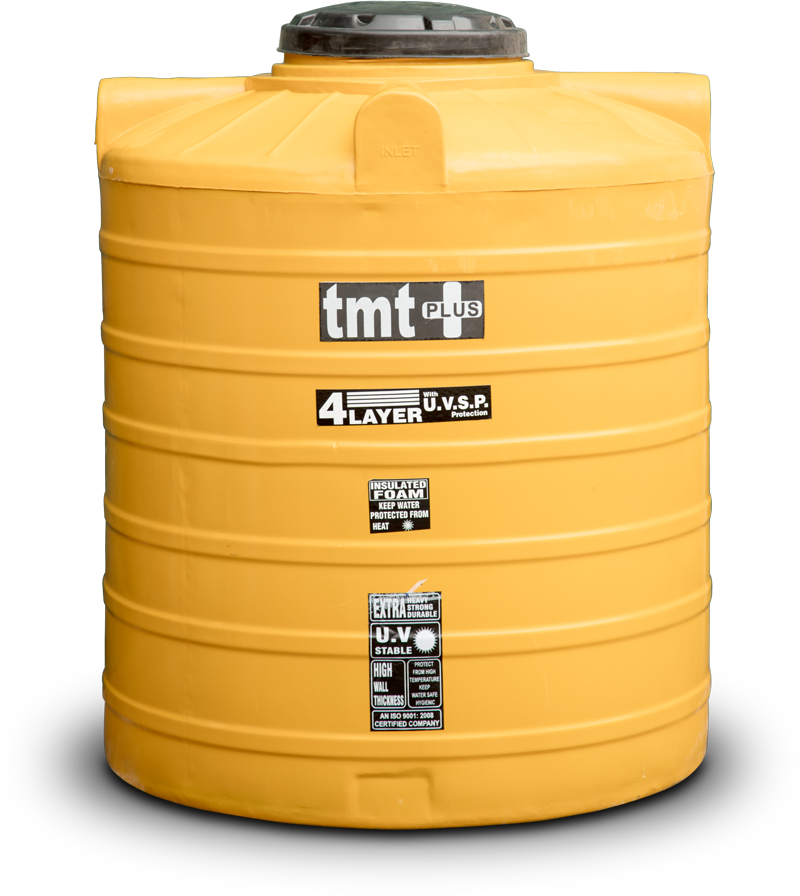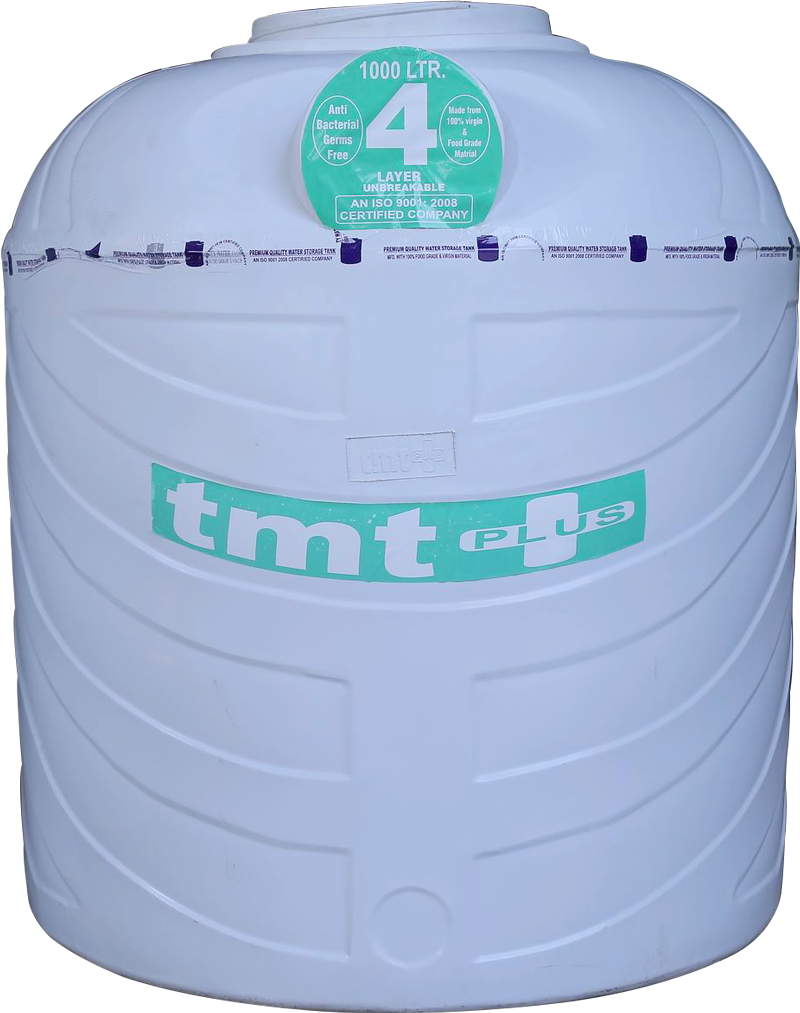 7 Layer
TMT Plus 7 Layer weatherproof water tank is a leading name in multi-layered water tanks. The 7 layer water tank by TMT Plus is UV stabilized that protects from the harmful rays of the sun. Its 7 layers make it antimicrobial, antioxidant and carbon protected.
Long Life
Anti-Bacterial layers keep water fresh
Odourless Water
Durable & Economical
UV Stabilized
Consistent Wall Thickness
Heavy Duty
7 layer water tank as Star model