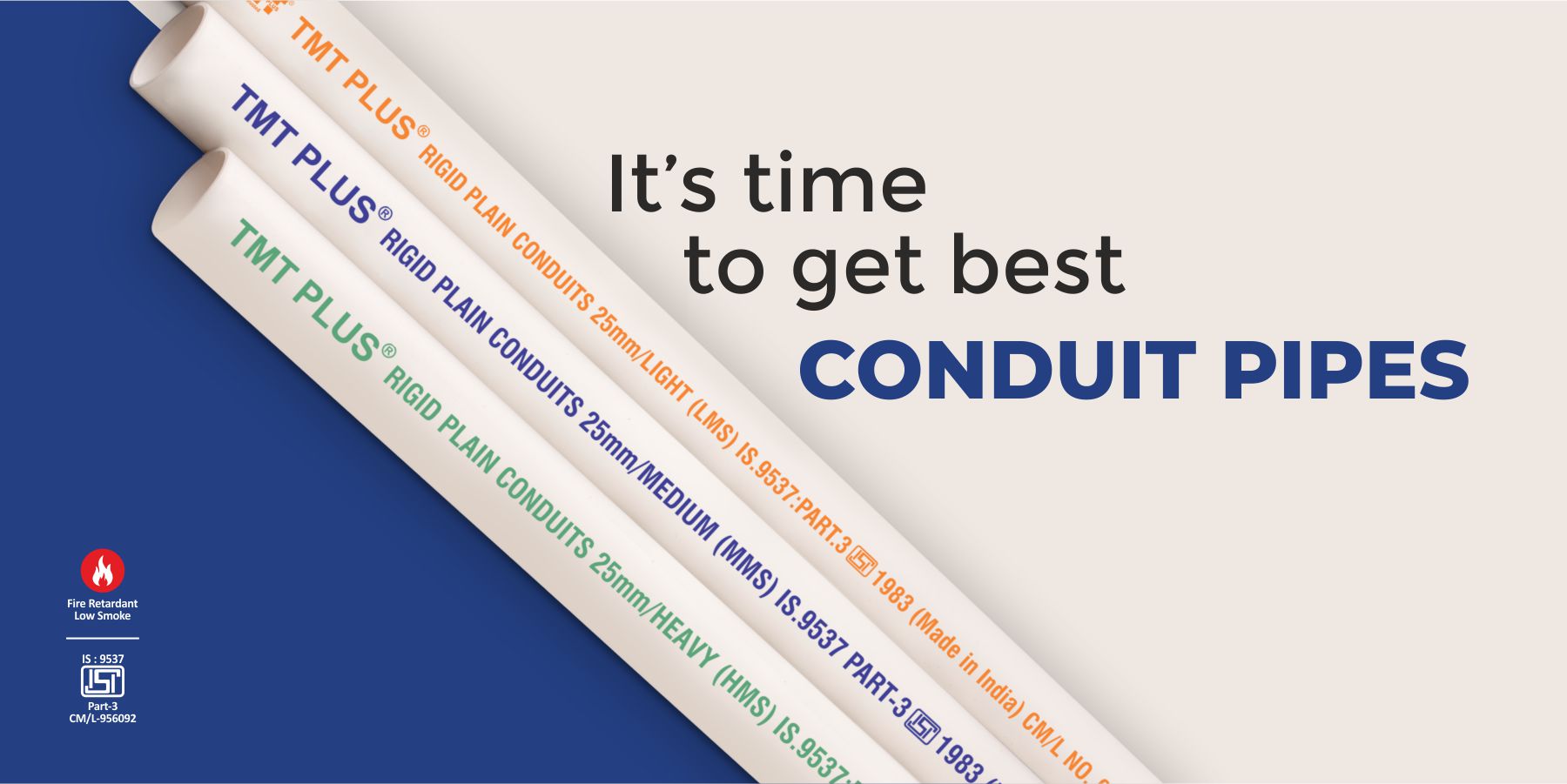 Electrical conduit is used as a building material in a variety of industrial infrastructure projects, where it is used to arrange and safeguard cables and wires in raceways. Conduit offers mechanical protection, whereas corrosion protection in caustic conditions necessitates chemical resistance. Electric fires can be caused by a damaged conduit and cable system, and this damage can be controlled by TMT Plus' Best pvc electrical conduit pipe in India.
Types of corrosion include atmospheric corrosion and uniform corrosion, which can all be caused by chemical reactions such as oxidation. Corrosion can happen in places like chemical industries.It's crucial to choose a corrosion-resistant conduit for industrial building project applications in corrosion-prone settings for life and a greater return on investment.
How do environmental factors affect corrosion resistance?
The ability of both metallic and nonmetallic electrical systems to resist corrosion can be affected differently by industrial aspects like dust and exposure to harsh chemicals, as well as natural environmental factors like temperature and humidity.
Industrial locations are particularly prone to corrosion, and few places are as caustic as wastewater treatment plants, where waste-activated sludge, liquid oxygen, polymer wastewater sludge, and sodium hypochlorite (bleach) may wreak havoc on older electrical conduit systems. Similar risks are present in mining sites, food and beverage processing plants, chemical plants, and refineries.
Why is corrosion resistance important in electrical conduit selection?
Corrosion that goes unchecked can result in explosions in gas transmission plants and refineries, as well as damage that costs thousands of rupees in repairs and replacements. Although corrosion may be unavoidable, it can still be managed. Planners can increase the lifespan of an electrical system, lower long-term expenses for time, materials, and labour, and improve worker safety in the workplace by specifying a highly corrosion-resistant electrical conduit type.
Conduit has shown performance in solutions to safeguard cables in tough situations that necessitate a chemically resistant material. It is manufactured for strength and longevity and is supported by remarkable corrosion testing results. TMT Plus electrical conduit has been used successfully in wastewater treatment projects and mining facilities to provide maximum protection against corrosive substances such as hydrogen sulphide, hydrochloric acid, and sulfuric acid.TMT Plus is designed to meet the demands of volatile industrial environments in particularly demanding circumstances. Its stronger walls give improved flame protection and low-smoke qualities, providing reliable performance in even the highest-risk environments, such as chemical plants.
Read More: 4 Essential Tips to Buy Electrical Conduit Pipes
There are four variations of TMT Plus uPVC conduit pipe manufacturers in India. The four uPVC conduit pipe versions come in a variety of colours and diameters. These pipes, which are made of the best PVC resin, are used in residential and commercial settings to protect and route electrical wiring. TMT Plus has established a reputable name over the years by winning the confidence of its clients with its dependability, effectiveness, excellent quality, and creative solutions.