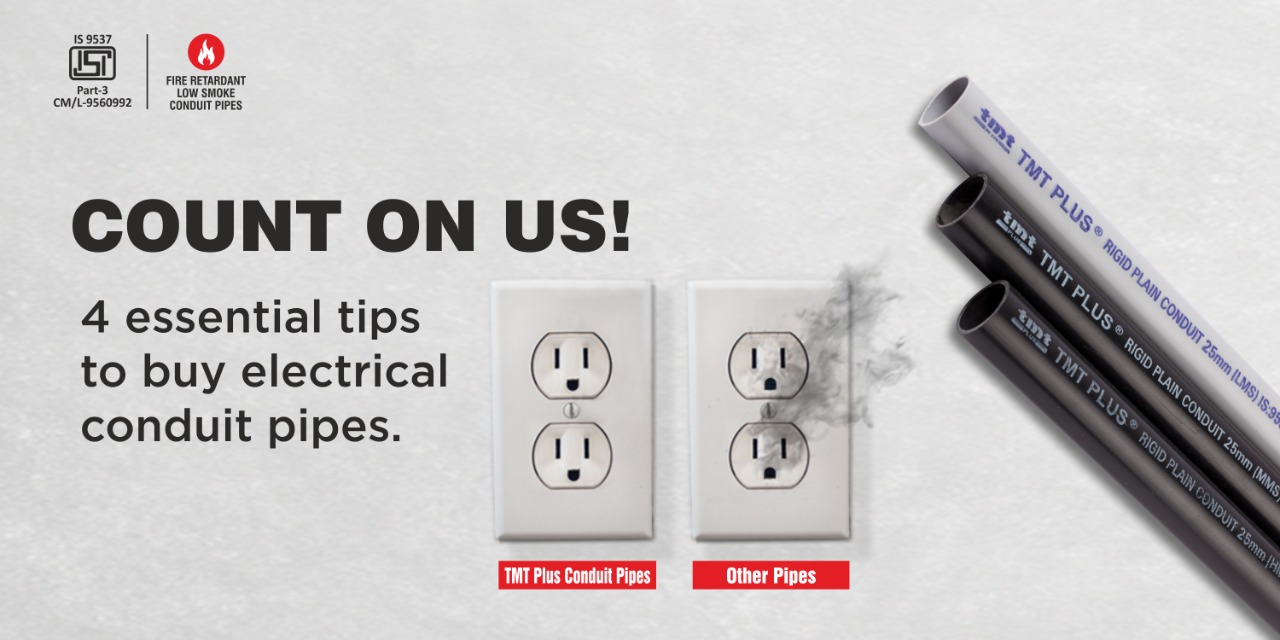 Have you ever thought about how vital is electricity in our daily lives? Every place including the home, workplace, industry, school, and hospital, requires electricity to function. Electricity allows countless advancements, that have had a significant influence on our lives. However, electricity can be hazardous at times, and we cannot afford to risk lives. Therefore, using electrical conduit pipes is a wise decision. Usage of conduit pipes can avoid the risks of electric shocks while providing an aesthetic makeover to your house and workplace.
Finding the Best electrical conduit pipe brands in north India suitable for this purpose can be a challenging task. Don't worry, we intend to assist you by presenting some basic aspects to ease your search.
Short Circuit Protection
There is always the chance of a short circuit when dealing with electricity 24 hours. Therefore, the electric wires used at the workplace or home should be completely secured from any kind of short circuit.
Easy to Install
The electrical conduit wires should be lightweight & easy to install. If the cables are light, the workforce indulged in the installation will be minimal, as will the installation expenses.
Aesthetic Look
The most important aspect of home cabling. Mark the locations of the desired power points, electrical outlets, modular boards, and distribution boards. This procedure often entails wall chiseling and conduit tubing insertion.
Not only do concealed conduit PVC pipes look nice, but they also lower the risk of electrocution.
At TMT Plus, one of the best electrical pipe manufacturers for house wiring in Haryana, Punjab, and Himachal Pradesh, you can avail different types of conduit pipes as per your need.
Long Life
It is advisable to choose the highest quality of waterproof, fire-resistant polymers and much economical as compared to G.I & C.I. Pipes, they are extremely necessary for safeguarding electrical wires and guaranteeing better safety to every electrical circuit; this also ensures the electrical conduit pipes' long life.
TMT Plus, uPVC Conduit Pipes Manufacturer from North India includes all the qualities. Moreover, they are firm against H.D. flames, have self-extinguishing properties, and have no deformation up to 70o c.
Conclusion
When it comes to choosing between the types of electrical conduit pipes, there are several variables to consider. At TMT Plus you will get a whole gamut of electrical conduit pipes of different colors and diameters and you can choose according to your needs. Furthermore, these pipes are manufactured from the finest PVC resin and are used to protect & route electrical wire in both residential and commercial places.
Shield your homes with TMT Plus.